What's your sweet side? Are you a smooth and unfazed Flump or an unpredictable and daring Dip Dab? Bulk™ × Barratt® combines some of your favourite supplements with five nostalgic sweet flavours. We want to know whose side you're on. It's time to choose.
Flump – The smooth one
Challenge? What challenge? Anything is possible for a Flump. Nothing stands in your way. You slide into the gym and lift twice your own body weight without breaking a sweat. You're the one everyone can depend on. If there's a problem, there's always a solution. A Flump is a great friend to have.
Tom Porter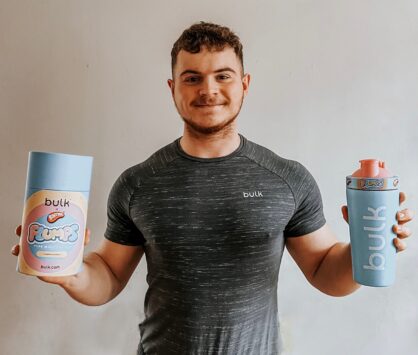 What makes you the perfect Flump rep?
Why am I on team Flump? Well, that's easy. Flumps don't mess about. No challenge is undoable. We pride ourselves on showing up no matter what. It may not be a perfect session every time, but it's done. And it'll be done again tomorrow.
BlackJack – The lively one
Taking on a BlackJack is a tough challenge. Fiercely driven, you break boundaries to reach pole position. Limits? There are no limits. You focus on the task, think of every angle and make plans about plans to succeed. You're in it to win it because losing is not an option. Competitive sport is the only sport. Otherwise, what's the point?
Joe Delaney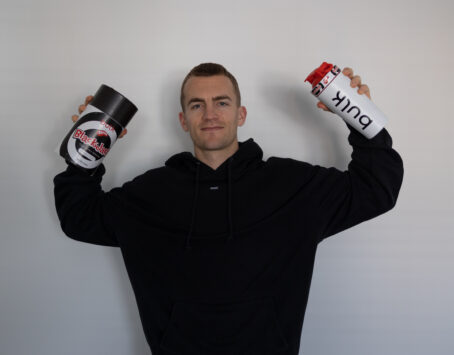 What makes you the perfect BlackJack rep?
BlackJacks are strong and intense. That's why I bring intensity to every workout. As a true BlackJack, I'm super intense, and I like to bring the same vibe to my workouts. So HIIT is my favourite. But anything that makes the workout worth my time, I'm here for. 
Fruit Salad – The exotic one
A Fruit Salad is fun to be around. There's never a dull moment in your world. Quirky? Random? You're just you. And you do it so well. You don't always take the obvious route, but you get there your way. Some may wonder where you get your energy from. You were born with it. As for fitness, it has to be high speed. Now, what time's the spin class?
Karii London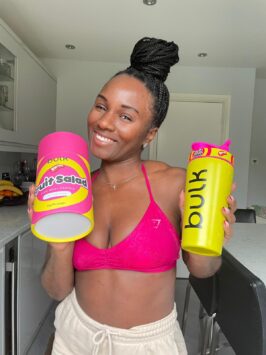 What makes you the perfect Fruit Salad rep?
I'm energetic, sweet and love colour! With a bright and bold gym wardrobe, we love working making those juicy gains in style. Yes, we may be sweet and colourful, but you should never underestimate a Fruit Salad.
Refresher – The intense one 
Why do we have to grow up? Adulthood is way too serious. But your childlike nature inspires those around you. You're the one with the big ideas. Everyone wants a Refresher in the brainstorming session. Whatever goes on inside that head, others would love to know. Always positive, you look on the bright side of life. You belong in the great outdoors.
Olivia Jarvis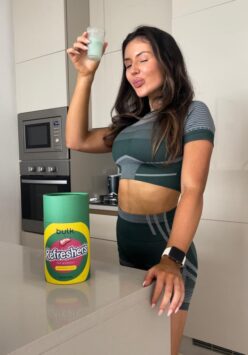 What makes you the perfect Refresher rep?
I bring the positive vibes and high energy that keep the team motivated. I'm ready to tackle any challenge. As a Refresher, I get that burst of strength and power that drives me to crush my workouts. Whether it's an intense run or some serious heavy lifting, I can't get enough of the incredible strength I get from my workouts.
Dip Dab – The unpredictable one 
You're not one to stand still and let the world pass you by. Life is for living, right? You make the rules. You dive straight in. You lead the way for others to follow. If they dare. A Dip Dab has no time for planning. Why think first when you can act quicker? You love sport, as long as it's extreme. No one knows your next move, not even you.
Sarah Britton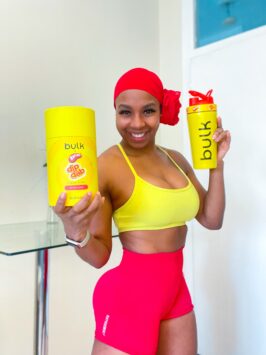 What makes you the perfect Dip Dab rep?  
The flavours in Dib Dab have a mix of sweet strawberries with a zesty hint of sharp refreshing lemon. I'm mostly sweet, but trust me, I can bring out that sharp side when necessary. Mama didn't raise no fool!
A Dib Dab's typical gym session is full of variety. We walk into the gym with a plan but often end up deviating because we try to do lots of exercises for a specific muscle group at one time. We can't make up our minds because we just want it all!
Choose your side now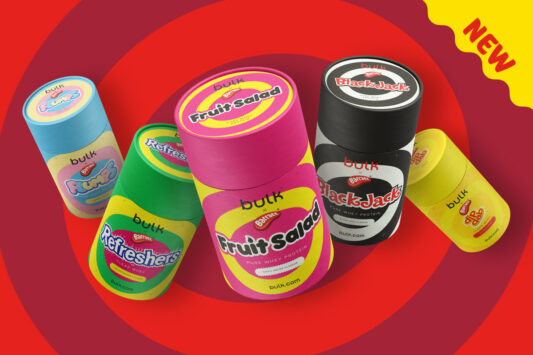 For tasty recipes, gym tips and updates on new releases, be sure to follow our Instagram and TikTok.
Check out our offers